Home - Tools - Outils ->> Rainbow Ephemeris - Novembre 2020 - New User Guide - Guide FR
Rainbow Now from Rainbow Ephemeris

Page update on the 15th monthly - Page mise à jour le 15 du mois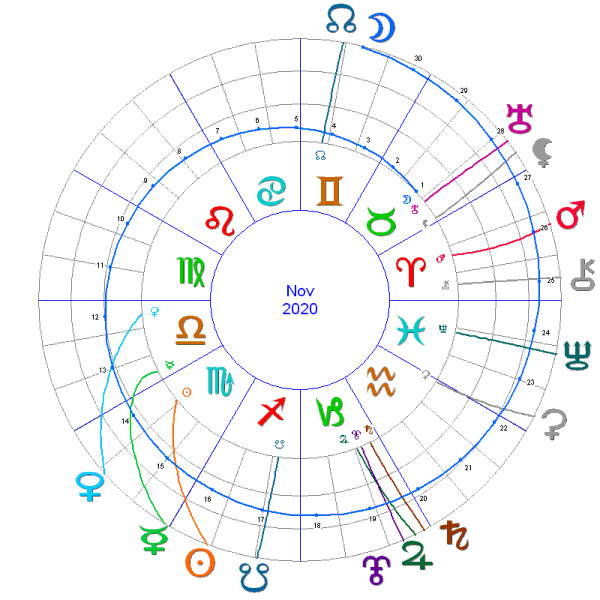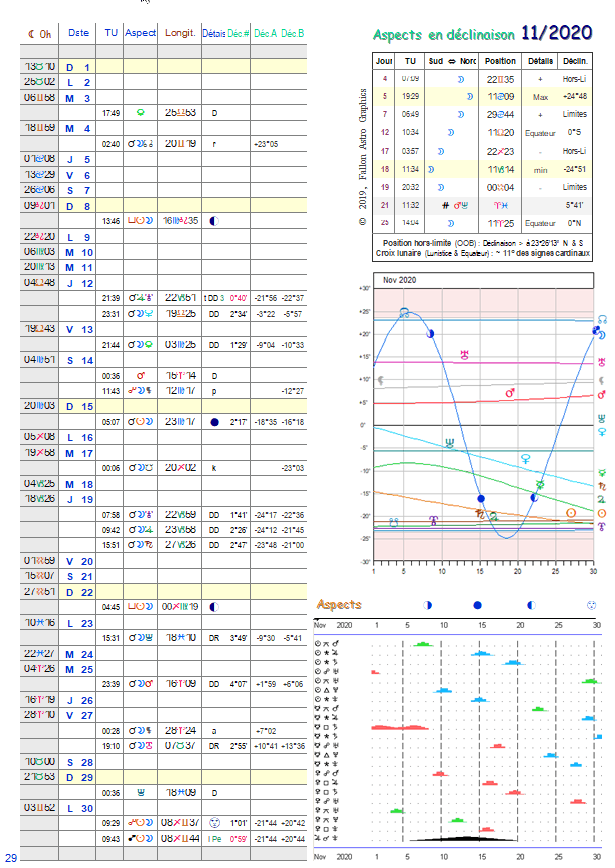 Free page updated: on the 15th, monthly. You may wish a better definition?
Consider
ordering
the printed ephemeris for the year (French version, with English User Guide),
also contaning astromapping and helio data. This collection will be replaced by the
Planetary Phenomena for 2021
.

Page mise à jour : le 15 du mois.
Si vous souhaitez soutenir cette publication,
il est possible de commander l'édition papier (version française).
Cette collection est remplacée par les
Phénomènes Planétaires pour 2021
.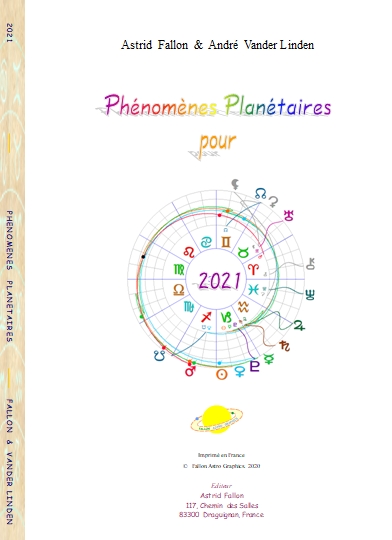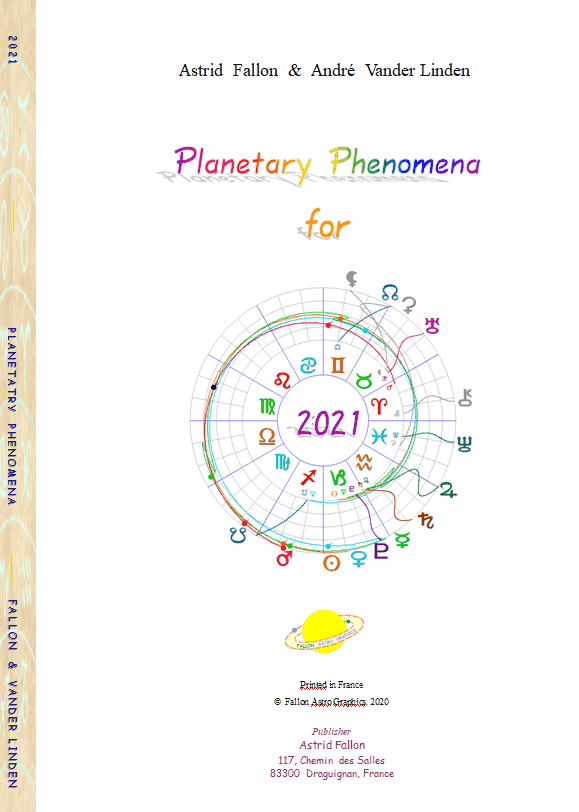 © Astrid Fallon, 2000-2020. All rights reserved.
---
Astrid Fallon,
117 Chemin des Salles, 83300 Draguignan, France
Tel : +33 (0)4.98.10.69.97 ; Mobile : +33 (0)6.42.59.43.72 ; Email: fallonastrographics @ free.fr


www.fallonastro.com